Flädie Wine Production
Flädie Vinproduktion creates high quality wines through dynamic viticulture and modern production. Our wines are characterized by our unique location and the microclimate that prevails here in Flädie. You will find our wines in Systembolaget's stores in our immediate area as well as in the order assortment.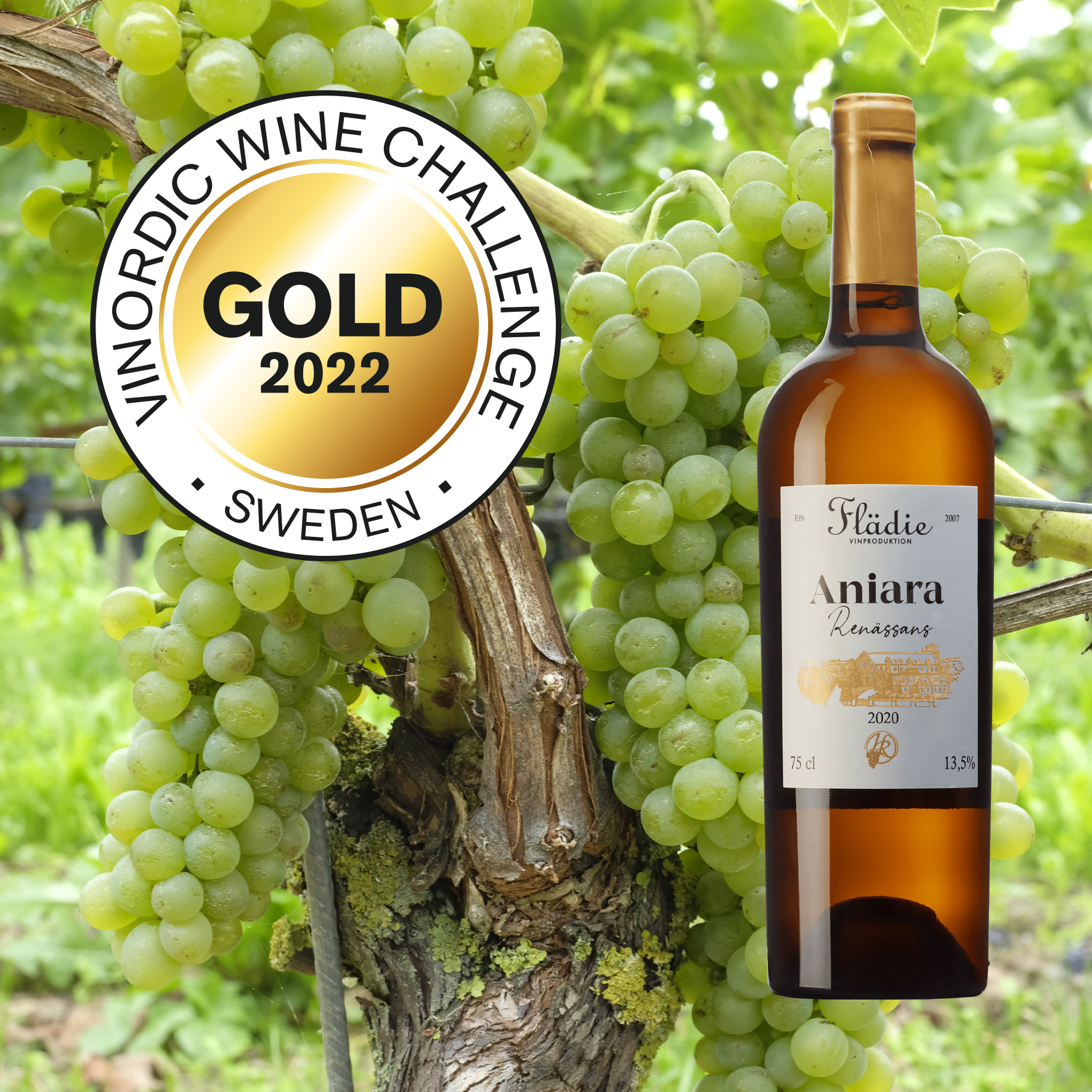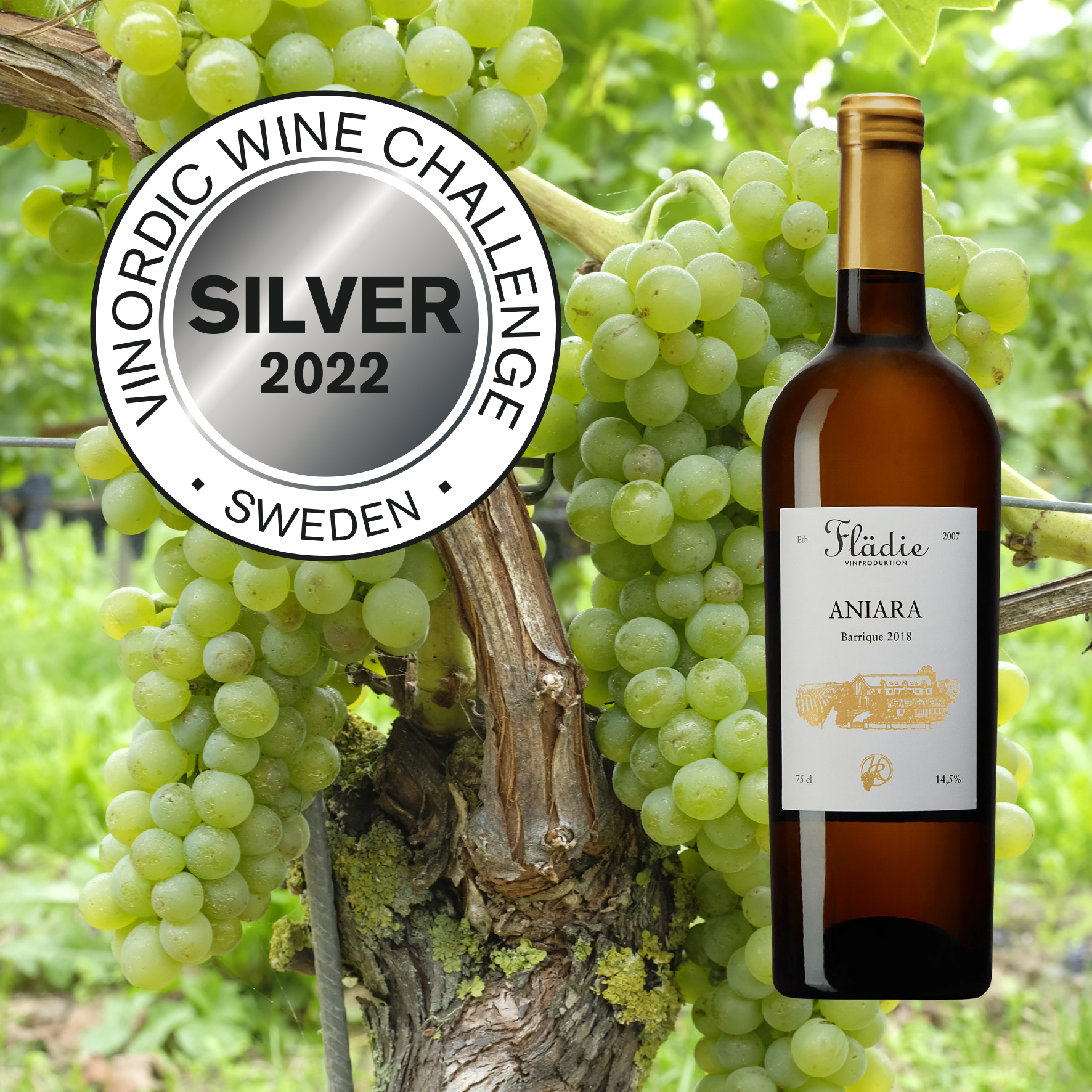 Medals for our wines!
We are very happy and proud to announce that two of our wines have been awarded medals in the Vinordic Wine Challenge organized by GastroNord!

We won prizes for Aniara Renaissance 2020 and Aniara Barrique 2018: Aniara Renaissance 2020 won a gold medal in the price range SEK 200 – 249 (75 cl). Aniara Barrique 2018 won a silver medal in the price range SEK 250+ (75 cl).

This year, just like last year, the categories for Swedish wine were not included due to too low a number of participants. This means that Flädie's wines competed for medals against international wines. Importers or, in our case, producers, compete with their wines in different price ranges and all wines are available at Systembolaget.
Our wines at Systembolaget
Our wines are sold by Systembolaget: in their shops in our vincinity (Lund, Lomma, Löddeköpinge, Malmö) and they can also be ordered to be picked up at any Systembolaget-shop in Sweden.