At Flädie Mat & Vingård we offer the perfect settings for weddings, anniversaries and other important celebrations. Together we will create occasions that provide you with unforgettable memories for life. Our specially designed menus with delicious food and perfect service will mean that you will never want to leave!
Flädie Mat & Vingård's banquet room "Grappa" can accommodate up to 160 guests; and from August 2012 we can also offer our guests use of the "Vineriet" ("the Winery") banquet room in our new extension.
Would you like to know more about arranging a party at Flädie Mat & Vingård? Please contact us for more information and a price quote!
tel. 046-320 338 eller info@fladiematvingard.se 
Grappa
Vineriet
When the drink is served in "Barriquen", your guests can study our chefs at work.
Delicious food cooked with love!
We offer exciting and delicious cooking that has its roots in the traditional Swedish kitchen, combined with inspiration from the rest of Europe. Our menus are specially designed for each individual occasion and are always based on the season's very best raw ingredients. Many local suppliers are represented in our menus, which are served together with a suitable offering of fine beverages. Perhaps you would like to choose a wine menu from our very own vineyard?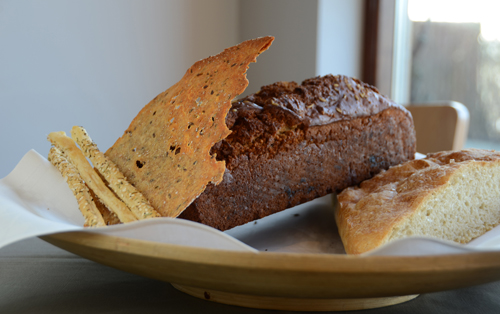 The Herb Garden
Well-known and somewhat less well-known herbs from all corners of the globe grow and flourish in our herb garden. They are then regularly used in the kitchen by our chefs during the warmer months of the year.
The herb garden also offers a perfect spot for a break during a conference. Sit down and enjoy a cup of tea or coffee while at the same time taking in the wonderful aromas of the herbs! Or why not arrange an activity in the herb garden as a well-needed break during your conference?